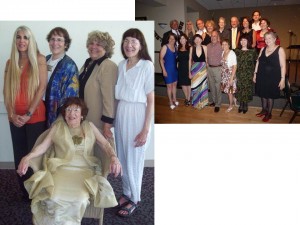 I just went to my Mom's 100th birthday and got to see 16 of my 22 first cousins (three are my sisters) and we even had some second cousins from all over the country come to Laguna for the occasion. Because there were so many of us there, I decided to create one picture and add the other cousins to it.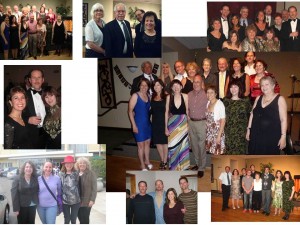 So I took the one above with the 16 of us and looked for pictures of those who did not come. This photo had room on the sides to add people. I isolated my cousins and in Photoshop, inserted them on top of the original after resizing the people. It took several revisions and I also noticed the colorations were different. I tried to make them even, but I wasn't going to spend hours on this because it wasn't meant to be printed. After using the magnifying glass, you can see where you have to erase the background.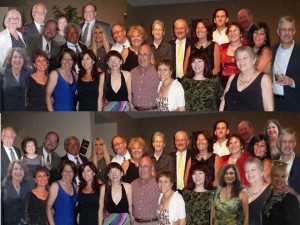 I see where I made some sizing errors and colors, but my Mom was thrilled that this photo had all her brothers and sisters kids in one picture. Try this and if you have questions, write. I have fun doing it and Mom thinks I am a genious! thank you Photodshop! Couldn't have gotten all these people in the same room, ever!
There was another one that I did, but my cousin Liz and her husband were in their good clothes (from the wedding the night before) for the brunch the next morning with the cuz's club where we had 12 of the cousins attending in June (in Denver)! This was a shot we tried to get everyone into, haha, very hard to capture this many on one photo and of course I was in the center and couldn't grab my camera to try it. FYI- no one is Photoshopped in this!