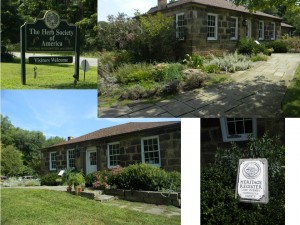 We went to a new, OLD place. The historic Herb Garden Society in Lake County turned out to be a very charming building.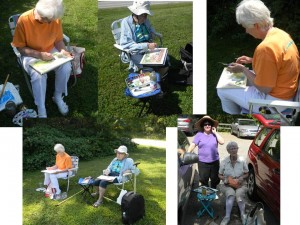 Several OLD members came too. Besides BettyL and BettyMc (post knee surgery), Suzette, and me, Nancy B and not one, but two Toni's, ToniF and ToniR surprised us.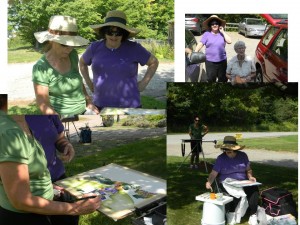 This gorgeous stone building was built in the 1800′s and there was an addition made later on. You could see the difference in the stonework. It now houses the Herb Society and the plants around the building were herbs and flowers, all neatly labeled of course.
We produced some nice work for the end of summer. The leaves out there started to turn red already - I guess since it has been pretty dry lately.