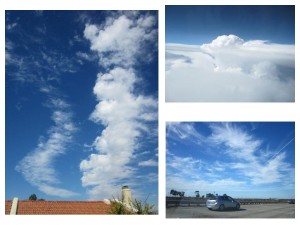 I am constantly taking pictures of clouds and colored sunsets. I have discovered the Cloud Appreciation and the Cloud Appreciation Society on facebook and now currently am contributing my photos on their sites. Some of the work on that site that I have seen is fabulous.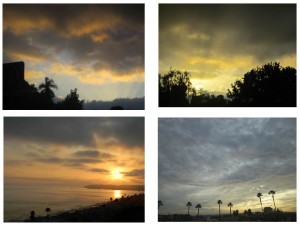 There's a person on that site, who sets up a tripod and gets these wide angled shots that are breath-taking.
I on the-other-hand, shoot out the window of a moving car usually or running to get a better shot of a sunset. I now collect them by color so enjoy these and I promise loads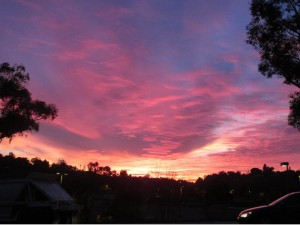 more as I am compulsive about this. On the bottom here, you can read into these cirrus clouds whatever fairyland character you can think of. I see dragons and sea horses, I see whispy bits of fairy trails. And I thought the cumulus clouds were the most interesting to find animals and things within them. Maybe my next book will be "This Cloud's For You!" and you can look and see what you think it looks like.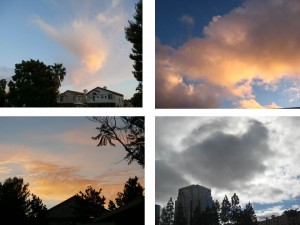 It's just fun to shoot and see what you get sometimes. lines, swirls, bunched up, l;aid out, pink, yellow, purple. You name it, you can capture it.